DOCUMENTATION
EL SALVADOR
Passport
Valid for length of stay
Boat Documentation
Coast Guard Doc (Original)
Proof of Insurance
Liability Insurance may be required by marinas
Crewlist
Required at checkin/out
Zarpe
Required at checkin/out
OFFICIAL PROCEDURES
Official Country Visa
None if stay is less than 90 days
Immigration Visa
Good for 90 days with one 30-day extension; CA-4 Tourist Card ($10) available if travelling via land between Guatemala, El Salvador, Nicaragua, Honduras
Required Permits
Temporary Importation Permit (fee $1/day); cruising permit (valid for 2 months)
Upon Arrival Visit:
Immigration; Custom; Port Authority; Port Captain
Upon Departure Visit:
Immigration; Port Captain
Entry & Exit Fees:
Free to $50
Notes:
Visas obtained in El Salvador are issued for 90 days and are good for four Central American countries, El Salvador, Guatemala, Nicaragua, and Honduras but only for those traveling by land. If you take your boat to one of the other countries you will have to get a new visa and a

Zarpe

.



Tourists who wish to remain in the four-country region beyond their initial 90-day visa can obtain a one-time in-country (not required to leave) 90-day extension by applying at Migration in San Salvador and paying $25. You will be required to show reason why you cannot leave the country (hurricane season, illnesses. etc) and have a resident or company sign an affidavit to "sponsor" you. Forms are available on-line and you will need two photos. When that visa expires, you are required to leave the four-country area, the nearest being Mexico, Belize, or Costa Rica. Many cruisers schedule their inland travel to include travel briefly outside the four-country region to renew their visas just prior to the expiration date.

Port fees are $1 per day to use

Salvadorian

waters. The fee is payable in 30-day increments up to 90 days. After 90 days you must renew your permit at the port offices (AMP) located on the hotel grounds. The permit has unlimited renewals. If you leave your boat unattended over 90 days you can pay for your permit when you return.
OTHER
Required Vaccinations
None
Pets
Vaccinations Certificate
Currency:
US Dollar
| | | | | | | | | | | |
| --- | --- | --- | --- | --- | --- | --- | --- | --- | --- | --- |
| Crime Index | Safety Index | Corruption Index | Corruption Score | GDP | Pop (M) | Life Ex. | Cost of Living | Groc. | Rest. $ | Loc.Purch.P. |
| 71.57 | 28.43 | 95 | 36% | 4,330 | 6.5 | 73.5 | 48.05 | 43.9 | 37.8 | 28.88 |
COUNTRY CONTACT – EL SALVADOR RALLY
US EMBASSYTEL 2501 2999
Final Blvd. Santa ElenaAntiguo Cuseatlan, La LibertadSan Salvador
SWELL
In El Salvador the Bar crossings need to be timed to low swell and calm conditions.
Watch for large Southern Ocean events which travel and make surfers happy but bar-crossings dangerous .
WIND

Pacific coast of Central America has semi-diurnal tides with a range of 6-9 feet / 2–3 m in El Salvador
El Salvador Pilot Charts depict averages in prevailing winds and currents, air and sea temperatures, wave heights, visibility, barometric pressure, and weather conditions at different times of the year. The information used to compile these averages was obtained from oceanographic and meteorologic observations over many decades during the late 18th and 19th centuries. The charts aid the navigator in selecting the fastest and safest routes with regards to the expected weather and ocean conditions. In El Salvador the Bar crossings need to be timed to low swell and calm conditions. Details on El Salvador Climatology and how to read Wind-roses follow this link.
EL SALVADOR HISTORIC HURRICANE TRACKS
Entering or Exiting the Bar should only be done with a pilot vessel and with less than 4 feet of swell running and with all systems fully functioning
Information for U.S. Citizens and Lawful Permanent Residents | U.S. Embassy in El Salvador
Country-Specific Information: El Salvador has confirmed cases of COVID-19 within its borders. The Government of El Salvador created a platform for sharing COVID-19 information: covid19.gob.sv Entry and Exit Requirements: On March 11, the government of El Salvador prohibited foreigners from entering…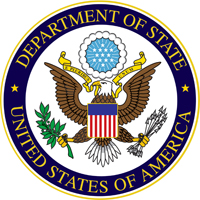 El Salvador International Travel Information
El Salvador international travel information and Travel Advisory
El Salvador travel advice
Latest travel advice for El Salvador, including how to stay safe during the coronavirus (COVID-19) pandemic and information on returning to the UK.
EL SALVADOR ROUTE SEGMENTS
SOUTH BOUND
🇬🇹 PUERTO QUETZAL - BAHIA DEL SOL 🇸🇻
125 nm
🇸🇻 BAHIA DEL SOL - GOLFO DE FONSECA - 🇸🇻 🇭🇳 🇳🇮
80 nm