ROUTE WEATHER
Sectional weather including Climatology please visit each maritime area:

Maritime Weather Segments affecting your voyage from California through Florida
1) Hurricanes
Season and Tracks
Avoidance
Long Range Warnings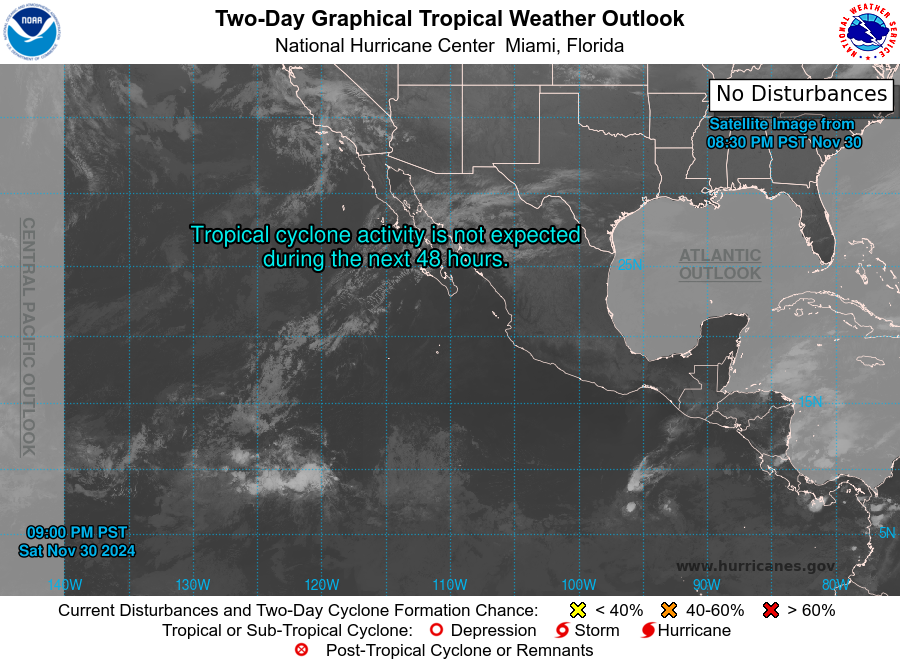 National Hurricane Center http://www.nhc.noaa.gov/

2) Cabo Corrientes
As you head towards Barra de Navidad – rounding this Cape has the usual negative effects on sailing – watch for gust currents a.m.o

Swell along the coast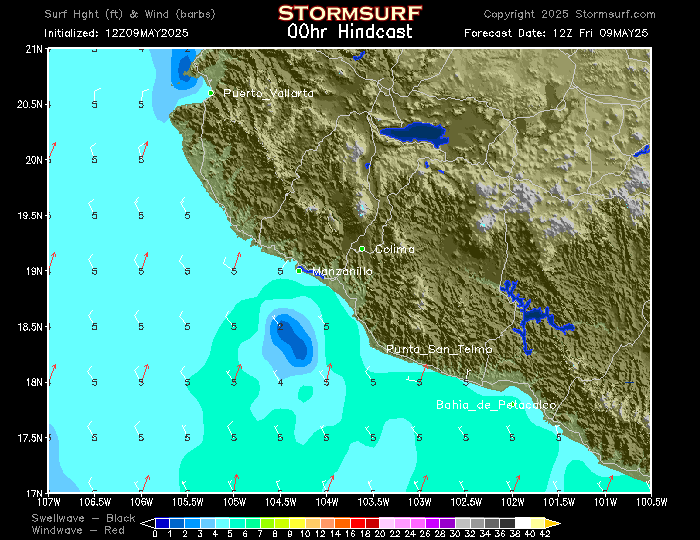 3) Tehuantepec
We'll discuss these strategies over then next few month – our goal is to cross when conditions are favorable or alternatively hug the beach well reefed – when in doubt we'll chat up the local port captain in Huatulco or Chiapas MX. Hug the beach and you'll be fine – this very localized wind
But watch out for wind gusts more than the steady forecast models


4) El Salvador Bar Crossing
Many have had issues with swells over 3 feet so watch the bar like a hawk – new dredging may improve the entry

5) The Papagayos
Last year's fleet has plenty of experience with these sustained gusts of wind up to 55 knots ! The most successful strategy was day sailing – near shore – in 20 – 30 nm hops with one foot on the beach (less than 1/2 nm off shore). These Papagayo winds are designed to test you – your vessel and your crew. But once you make it to Costa Rica your wind blasted faces will have some good stories to tell. If you look at the forecast models look at the wind gusts and use those as your guide as these gusts occur 50% of the time.
5) Punta Mala
Another key stop on your way into the bay of Panama – Wait for favorable conditions to round the point and watch for square waves due to the tidal range – best rounded around slack low tide – wait at Playa Venao before you round up. Your only out is to ease off and head for the Las Perlas or tough it up to Isla Iguanas.
We recommend you to carry insurance for your vessel as each season – vessels get struck by lightning along the central American coast. There are no blind spots – from Chiapas, MX – to Panama is an area affected by lighting.
Costa Rica's lighting season starts in late April – deploy any and all lightning and grounding strategies you deem relevant including wrapping and grounding the base of your mast with unused anchor chain when anchoring and praying to Neptune. It ends in late October early November. Participants in the Panama Posse develop their own strategies based on prior reports of vessel which have succumbed to lightning strikes in the past.
Even partial and side strikes in marinas or moorings can cause damage to sensitive electronics and systems.
Density of lighting strikes in_central America
7) Panama Canal Traffic
As you get closer to the heavy traffic canal zone – here is a live snapshot of AIS signals