MEDIA COVERAGE, PUBLIC RELATIONS AND PRESS RELEASES
SECURITY Pirates, a threat to tourists in the Las Perlas archipelago On Monday night, a group of people violently assaulted US citizens whose sailboat was anchored in the area near San Miguel Island, in the Las Perlas archipelago. A month earlier, a similar event occurred in the area. Ohigginis Arcia Jaramillo Mar 30, 2023 - 12:05 AM
Noticia
|
SEGURIDAD
Piratas, una amenaza para los turistas en el archipiélago de Las Perlas
TRANSLATION >>
SECURITY
Pirates, a threat to tourists in the Las Perlas archipelago
On Monday night, a group of people violently assaulted US citizens whose sailboat was anchored in the area near San Miguel Island, in the Las Perlas archipelago. A month earlier, a similar event occurred in the area.
Ohigginis Arcia Jaramillo
Mar 30, 2023 – 12:05 AM
TOPICS: TourismATP (Tourism Authority of Panama)crimeMinistry of SecurityColón
Pirates, a threat to tourists in the Las Perlas archipelago
Several organizations called on the Government, in order to prevent this type of act from continuing to occur, before an international alert is issued, which could cause irreversible damage to the community and tourism in the Las Perlas archipelago. Archive
What would be an adventure in a paradisiacal place in the Pacific Ocean, specifically in the area of the Las Perlas archipelago, turned last Monday night into a terrifying experience.
Several men, with machetes and firearms in hand, entered the Constellation Sailing sailboat where there were four US citizens, including the couple of sailors Chris and Cory Archer.
Both decided to participate in the sailing rally promoted by the Panama Posse organization, which lasts between November and June, that is, nine months, and in which the participants leave from one end of the United States (California), travel through Central America, cross the Panama Canal and then return to the other side of the United States (Washington). Around 300 sailboats and private yachts participate in the tour.
Cory Archer spoke yesterday with La Prensa and stressed that they lived through hours of terror during the robbery. He describes it this way: "They came up fast just after dark. They got into the boat and forced their way through the hatches and smashed them open. They had guns and machetes."
In the words of the American, the criminals looted the ship while they were forced to lie down looking at the ground. "Some of us got hit. They also stole our dog from us, "he maintained.
They were like this for an hour and a half, while the criminal act lasted. He also recounts that one of them received a blow to the back of the head with a firearm.
The next day, the victims went to file the complaint, but so far the authorities have not found the whereabouts of the criminals.
Cory also called out to the country: "Find out who did this. Protect your boaters with patrols in the area. If nothing is done, nothing will change and it will continue to happen."
In fact, last month a very similar event also occurred near that area. Specifically, on February 9, a 75-year-old man was also robbed on his sailboat with the United States flag, when he was off the island of Espiritu Santo, in Las Perlas.
At that time, the crew was forced to lie face down in the cabin, while guns were pointed at their heads. The yacht was looted.
Unsafety
This medium also spoke with the person in charge of Panama Posse, Dietmar Petutschnig, who stated that they had never seen a case of this type in the Panamanian Pacific.
"We are announcing our boats to withdraw from Las Perlas because there is no local security," he said.
According to Petutschnig, in Panama you can go from one ocean to another and security is one of the "most important" elements that the country can provide to tourists and yachts that cross the Canal every year.
"The most important thing that Panama can do at this time is to capture these people who robbed our boats, because if this doesn't stop every year fewer boats will pass through its waters," he said.
He recalled that many Panamanian marinas that provide services to sailboats and yachts will be affected if the issue of safety on the high seas is not controlled. He even said that this is how the problem with pirates in the African country of Somalia began 10 years ago.
For their part, the authorities of the National Aeronaval Service have indicated that they are patrolling the area, to find the criminals.
The call
After what happened, several organizations spoke out. In a note, the Panama Maritime Chamber, the Nautical Tourism Association, the Panamanian Shipowners Association and the Panama National Chamber of Tourism called on the authorities in order to prevent this type of act from continuing to occur, before an international alert call is originated, which could cause irreversible damage to the community and tourism.
"Because the sailing community is very close, this bad news travels very fast and its warnings cause boats to quickly leave our waters and others to avoid anchoring, learning about and enjoying our tourist attractions," says the statement bearing the signatures. Russel Goedjen, president of the Nautical Tourism Association and Enrique Clement, president of the Panama Maritime Chamber.
Pirates, a threat to tourists in the Las Perlas archipelago
Release
The last case that drew the attention of the authorities and in which the crew members of a sailboat were also victims occurred in November 2019, when six Norwegian crew members traveling on the Alibabá sailboat were assaulted in the waters of Nombre de Dios, in the district of Santa Isabel, province of Colón.
That time the boat was intercepted by a craft boat, from which eight subjects got off with their faces covered. The assailants took several valuables and were later captured by the National Police.
Ohigginis Arcia Jaramillo
Society deputy editor"

TRANSLATION SENAN >>
NEWS
Aeronavales recover dog that had been stolen off sailboat "Constellation"
Posted on 04-02-2023
Stella, the approximately 6-month-old puppy that was stolen from a sailboat from an American couple on March 27 in the Las Perlas Archipelago, was found on April 1 on one of the Isla Mina beaches in this sector of the Peaceful.
In the early hours of Saturday, one of the units assigned to "Operation Proteo", from one of our maritime facilities, managed to spot a small animal on one of its beaches, which caught their attention, since there is no domestic fauna on it. However, when the dog saw the airmen, he ran away and entered the wooded area, but before that happened, the crew members of the boat were able to verify that it was a small dog.
The discovery of her was notified to the Regional Center for Naval Air Operations of Panama (Croan), but it was not until around noon that the uniformed officers were able to approach her to rescue her. For this they had to put food and water on the beach, until she felt confident and let herself be caught.
Given this fact, we proceeded to contact the owners of the animal, who were in the province of Colón participating in the sixth version of the Panama Posse Raly to establish coordination and later deliver their pet to them.
Later, Stella was transferred by air from Contadora Island to the SENAN Base in Sherman, where the emotional reunion took place when Stella's owner burst into tears when she saw her, and through tears of happiness she joined her dog, along with his partner, in a big hug, grateful for all the effort made to find his whereabouts.
The start-up of 'Proteo', made it possible to intensify maritime, air and land patrols in insular areas, whose objective is to find clues that allow those responsible for this criminal action to be located.
Rally Time
Bluewater offshore sailing rallies expand your horizons, including World Cruising Club ARC, Panama Posse, Baja Ha Ha, NARC Newport to Bermuda, Salty Dawg Rally ... Panama Posse

The Panama Posse sails between Southern California and Annapolis, Maryland, by way of the Panama Canal. It's a go-at-your-own-pace, 5,500-nautical-mile rally, with stops that can include Mexico, Guatemala, El Salvador, Honduras, Nicaragua, Costa Rica, Panama, Colombia, Jamaica, Belize, Cuba and the Florida Keys.

Singlehanded sailors are welcome to participate in this rally, and some boats include families and pets on board. A list of participating boats is on the website; many are in the 30- to 50-foot range of length overall.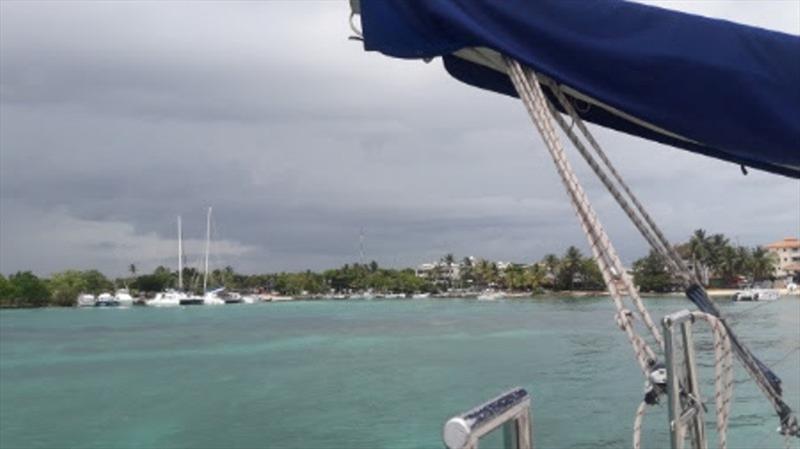 Ocean outlook: Caribbean, Atlantic and Mediterranean
Caribbean Compass, the free monthly online boating publication for everything Caribbean, came under new ownership this month.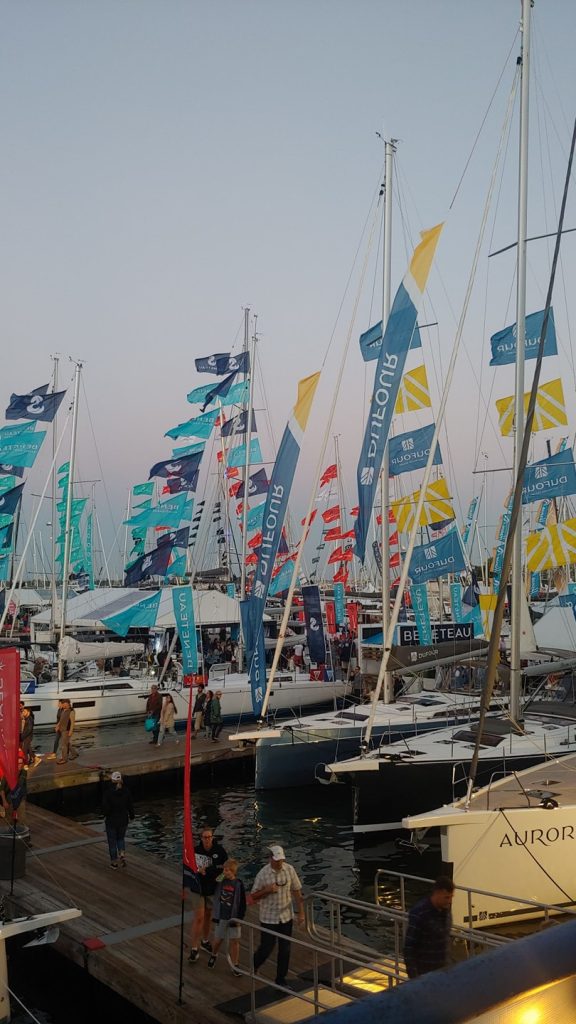 STBSP, Ep. 161, 2022 Annapolis Boat Shows Wrap Up.
Welcome to Boat show Season in the greater Chesapeake Bay and Annapolis area! Well, ok, it was back in October, and today is Thanksgiving, so sorry for the delay, I'm doing my best over here trying to wrangle all the Stuff!
Latitudes & Attitudes #40 Fall 2022
Read Latitudes & Attitudes #40 Fall 2022 by Latitudes & Attitudes on Issuu and browse thousands of other publications on our platform. Start here!
Everything you need to know about sailing rallies and cruising in company - Yachting World
Entries for sailing rallies are booming like never before – we discover the allure of cruising in company. Plus our essential listing of organised rallies
Feb/Mar 2022- Sea Magazine - PANAMA POSSE
Thus began the idea for Panama Posse, and founder, Captain Dietmar, continued with it ever since. "By the time we all got to Panama, we ran into more and more sailors, and we wound up with 78 boats," said Petutschnig. With Panama Posse, participants sail on their own schedule anywhere from Southern California and Annapolis via the Panama Canal.
YACHTING WORLD >>
Yachting World Magazine - issue 01/2022
Yachting World Magazine - read now online on › CRUISING IN COMPANY
SEAMAGAZINE >>
Mexico Report: Hot for the holiday's itinerary
Coastal Point Hop: It's only 200 n.m. down to Ixtapa, so let's run this coast non-stop by staying about 1.75 to 3.75 n.m. off these points of land: Punta Campos (Manzanillo), Cabeza Negra, Punta San Telmo, Punta Piedras Blancas, Punta Lizardo, Bufadero Bluff (Caleta de Campos), Punta Manglar (Puerto Lazaro Cardenas) and Punta Tracones.
SEA MAGAZINE >>

Five Tips for Southbound Success
This fall's annual migration of recreational boats into Mexican waters is expected to be quite a bit larger than it was back in pre-pandemic 2019. This is mostly due to pent-up demand from 2020's withered cruising season, and the statistics are already showing a healthy increase.

For example, as of Aug. 1, 2021, the venerable Baja Ha Ha southbound group already had 160 sailboats entered for their Nov. 1 pilgrimage into Mexico. The relatively new Panama Posse (Mexico to Panama) already had 214 early entrant boats, and more than a quarter of those were long-range trawler cruisers. This cruising season some Panama Posse participants are expanding their cruising plans beyond Panama and well into the Caribbean and South Pacific. Obviously, this year's southbound migration will not be a one-size-fits-all activity.
MARKETWATCH >>

SEA MAGAZINE >>
CRUISING ODYSSEY
YOUTUBE >>
Please contact suzanne @ panamaposse  for your access password to the media library .