Manzanillo Marina Club Cartagena 🇨🇴 Colombia Sponsors the Panama Posse
10

°

23.350′ N  075

°

31.525′ W


Dear Panama Posse
Thank you for choosing to visit our marina, Manzanillo Marina Club.
We would like to offer a special discount to all members of your company's Panama Posse program. We are providing a 15% discount on mooring fees for up to two months, a 10% discount on travel lift maneuvers, and a 15% discount on land parking for up to two weeks. Additionally, we can offer a 10% discount on in-water hull cleaning.
We pride ourselves on providing top-notch facilities and service to our guests. We appreciate the opportunity to earn your business and hope that you will consider us for future visits.
Thank you for your time and consideration.
Best regards,
Maurice Lemaitre de la Espriella


ON-SITE SERVICES INCLUDE:
A 40-Ton Travel Lift is prepared to haul out boats as wide as 20 feet.
The haul out well can accommodate boats with drafts up to 8 feet.
Dry Storage and in-water slips available (including live-aboard slips.)
Anchoring area near the docks as well as moorings available.
Power and water, newly remodel bathroom and showers.
Fuel dock with gasoline, diesel, and oil; a generator to maintain electrical service.
Storage and lockers, shipstore, and laundry service.
Pressure watching and other boat cleaning services.
Hull peel preparation and antifouling application.
Air-conditioned furnished lounge area with satellite TV, and microwave.
Two apartments full air-conditioning with services.
RATES
https://www.manzanillomarinaclub.com/rates-prices/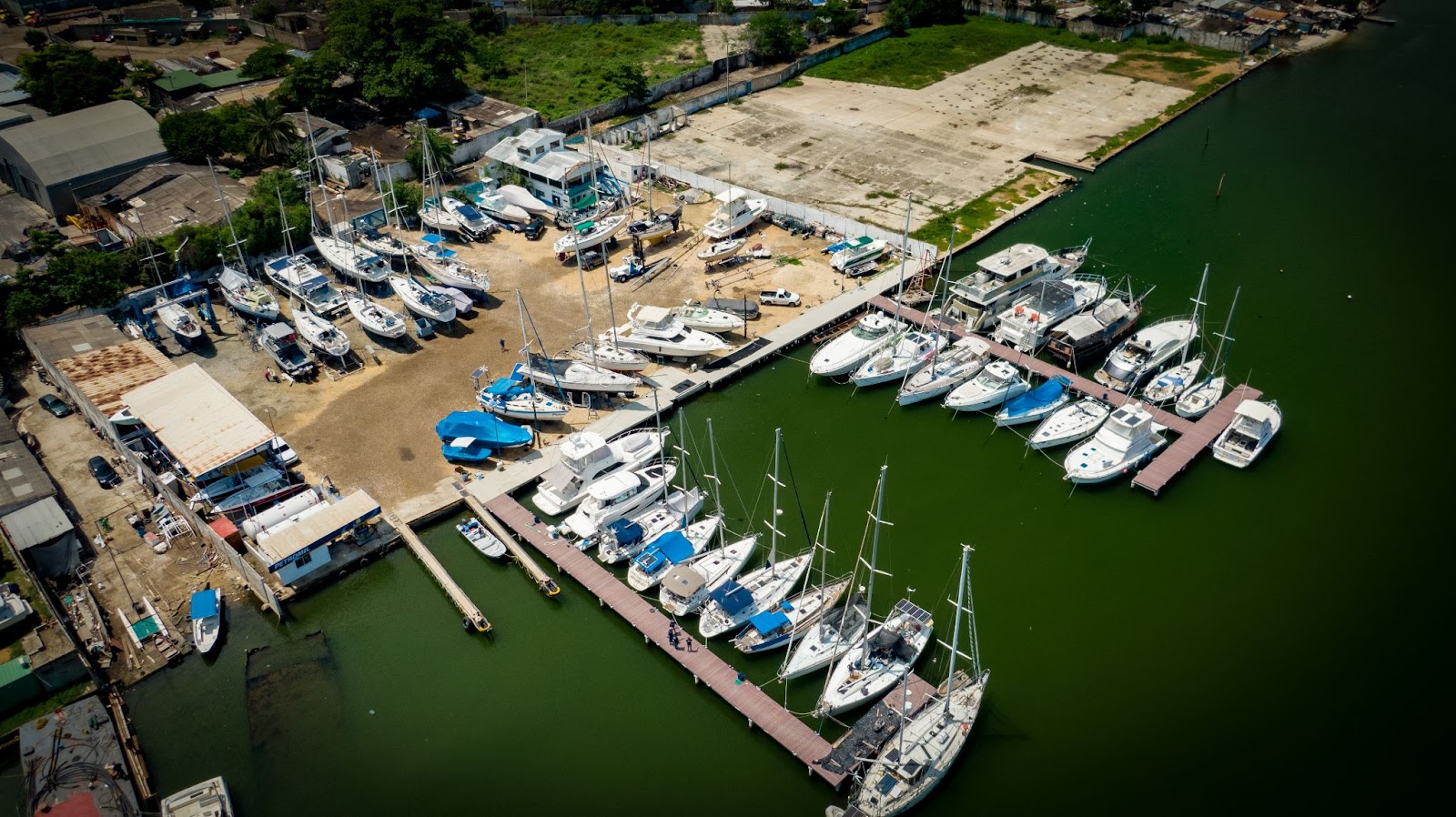 Rates & Service Prices - Manzanillo Marina Club
See rates and standard service prices for Manzanillo Marina Club. A full cost breakdown with prices of slips, hauling, and other services.
REFERRALS AVAILABLE FOR:
– Mechanics
– Painters,
– Electricians,
– Woodworkers,
– Professionals in stainless steel, aluminum & chrome,
– As well as upholstery & canvas work.

24-HOURS SECURITY
We are serious about your security & the security of your boat.
The yard is entirely fenced in, manned with 24 – hour, 7 days a week personnel, backed up by security cameras.
CONTACT
Maurice Lemaitre
mauricelemaitre@hotmail.com
Bosque, Calle Malaga # 53-76 (Sector Zapatero)
Cel: (+57) 313 537 8723 (english)
Cel: (+57) 311 4299 436 (español)
Tel Fax: (+575) 668 4070Colombia – South America.

SAFE APPROACH
10º 22.690′ N 075º 31.980′ W
10º 22.565' N 075º 30.975' W
10º 22.700' N 075º 30.930' W
10º 23.095′ N  075º 31.240' W
10º 23.115′ N  075º 31.290' W
10º 23.125' N 075º 31.595' W
10º 23.350' N 075º 31.525′ W


LOCATION